Available everyday from 3pm onwards
Your favourites are back on our dinner specials!
Everyday from 11:30am to 3pm we have a tasty selection of your favourites available from $17.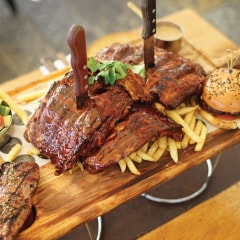 Discover a delightful menu with a selection of our iconic dishes. Let the addiction begin!
Grab a drink & get social at Meat District co Barangaroo for the best happy hour on the harbour.