Enjoy our daily offers at Meat District Co.
We've compiled all our MDC favourites and turned them into irresistible deals!
We have $28 Sirloin Steak all day on Tuesday to our most famous ribs platter for two with drinks for just $40 on Thursdays!
---
Check the full offers below..
MONDAY
Cured Meat & Cheese Platter & 2 Glasses of Wine $22
---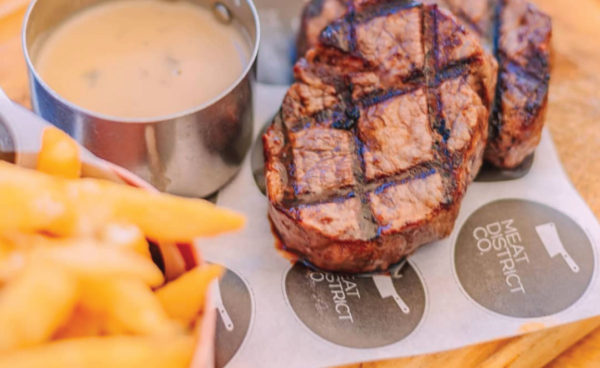 TUESDAY
$28 Sirloin Steak All Day

---
WEDNESDAY
Old Faithful Burgers Chips & Schooner $25
---
THURSDAY
Burger & Ribs Combo + 2 House Drinks $40
---
---
---
---
---
---
Sunday & public holiday 10% surcharge on total bill * one bill per table
We endeavour to create an environment which is safe and enjoyable for both patrons and staff. We are committed to providing an enjoyable experience and will serve our customers in a friendly, professional and responsible manner.
It is our legal duty to ensure that alcohol is served responsibly and to comply with all legislation affecting our service to our customers. All staff are trained in responsible service of alcohol.
---